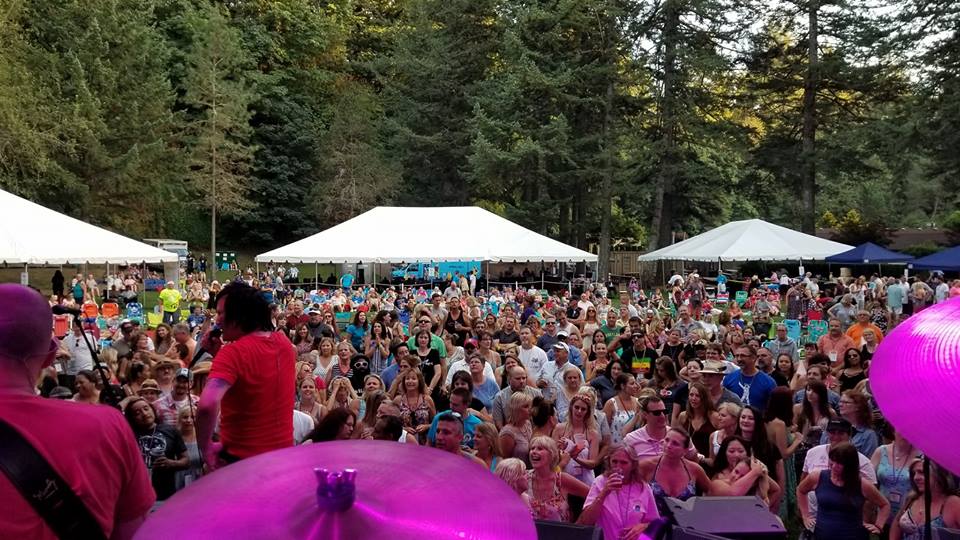 2019 Soulful Giving Blanket Concert
Sat, Aug 3, 2019 at 11:30am
21+
Free Parking and Shuttle Service at Mt. Hood Community College
Four Bars Serving Cocktails, Beer, Wine, Soft Drinks & Bottled Water
Food Carts, Arts & Crafts, Silent Auction, Raffles & Free Prizes
ADA Accessible
Premier Admission includes 2 Free Drink Tickets, Bus Transfers, Open Seating under or in front of Premier Canopy
VIP Admission includes 3 Free Drink Tickets, Gourmet Tasting inside air-conditioned Food Pavilion, VIP Transportation, Expedited Check-in, Private Bar in VIP Area, Open Seating under VIP Canopy
TICKETS GO ON SALE FEBRUARY 12, 2019 AT 12AM PST
9th Annual Soulful Giving Blanket Concert sponsored by the Soulful Giving Charitable Foundation on Saturday, Aug. 3rd, 11:30 - 8:30pm, at the Yoshida Gardenview Estate in Troutdale, Oregon - next to the scenic Sandy River, with free parking and shuttle service at Mt. Hood Community College; $50 Premiere Tickets & $100 VIP Tickets on sale February 12, 2019 at 12AM PST.

Join us in our fight against children's cancer by supporting the efforts of medical teams and staff members at Randall Children's Hospital at Legacy Emanuel and Portland Providence Cancer Center. The Soulful Giving Blanket Concert is a day-long celebration of life filled with music, food & drinks, arts & crafts, games, silent auction items, special prizes, and hope! The music lineup for this special event is as follows:

12:30pm - 2:00pm - Dancehall Days - Top 40 Songs
2:30pm - 4:00pm - Arrival - ABBA Tribute Band
4:30pm - 6:00pm - Stone in Love - Journey Tribute Band
6:30pm - 8:00pm - Patrick Lamb & Hit Factory - Current Dance Hits & Original Tunes

Please note: The Soulful Giving Foundation Blanket Concert wouldn't be possible without the support of our amazing sponsors, volunteers, board members and, of course, wonderful ticket holders like you! ♥ No outside food, drinks or ice chests, and sorry, no pets or children allowed. This is a 21 and over event and all ticket sales are final.
Tickets officially go on sale February 12, 2019 at 12am PST