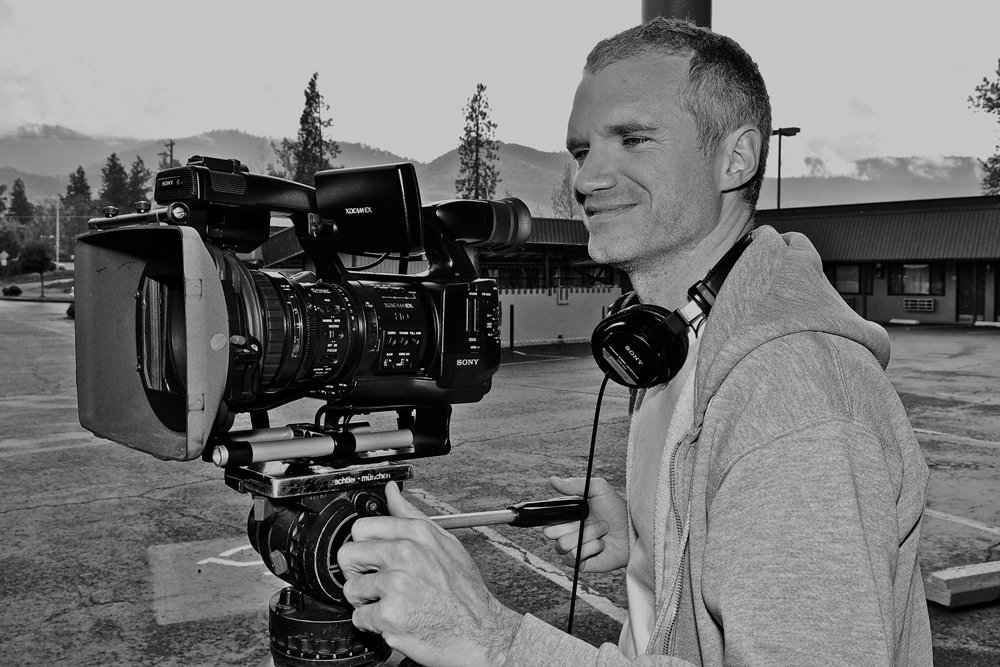 Back Fence PDX: REEL STORIES
Thu, Aug 28, 2014 at 7:30pm
Online sales ended. There will be some tickets at the door!
Our second installment of Reel Stories is a part of the Portland Film Festival!
Our live storytelling format will feature behind-the-scenes stories combined with film/TV clips from the storytellers' own work — including outtakes and never-before-seen footage.
Storytellers* for this round include: JAMES WESTBY (Rid of Me, The Auteur), BETH HARRINGTON (The Winding Stream), OCTOBER MOORE (Portlandia, Grimm, City Baby), CASEY PARKS (Diary of a Misfit) and IAN BERRY + JASON ROUSE (Make Mine Country, More Porkchop).
DOORS/DRINKS/SNACKS 6:30PM | SHOW 7:30PM
*Storytellers subject to change without notice.
MORE ABOUT OUR STORYTELLERS
JAMES WESTBY Called "a wizard of concision and a master of discomfort" by the New York Times, James Westby is an award-winning independent filmmaker from Portland, OR. He writes, directs, and edits provocative films with economical budgets and no compromises. And big laughs! His features include FILM GEEK (video store clerk loses his job and starts working at an auto parts warehouse), THE AUTEUR (sweet romantic comedy about the world's greatest porn director) and RID OF ME (timid housewife wreaks revenge on her yuppie husband and his asshole friends). Westby's work has shown at the Tribeca Film Festival, Michael Moore's Traverse City Film Festival, Palm Springs Shortsfest, and many many others. He is currently at work on his next feature, the experimental documentary AT THE VIDEO STORE. His favorite movie of all time is Robert Altman's THE LONG GOODBYE.
Beth Harrington is an award-winning independent producer, director and writer, born in Boston and transplanted to the Pacific Northwest. She has been making media professionally since 1977. She most often focuses on work that explores American history, music and culture.Harrington's independent production Welcome to the Club – The Women of Rockabilly, a music documentary about the pioneering women of rock and roll, was honored with a 2003 Grammy nomination and has been seen on public television and at film festivals in the U.S. and abroad. Her most recent film work is The Winding Stream – The Carters,The Cashes and The Course of Country Music, a music history and performance documentary. The film features members of the Carter and Cash families and includes an interview with the legendary Johnny Cash. It had its world premiere at SXSW and made Rolling Stone Magazine's Best of Fest Music Film list. It then went on to screen at the Cleveland International Film Festival winning their Best Music Movie award.
October Moore is an actor and voice actor. You've likely heard October barking at you from your radio, tv or Wii Fit console. It's possible she's even kept you pressing your keypad button, looking for a real person to talk to. On clean hair days, she's made appearances on Grimm, Portlandia and Leverage. Once safely placed in kahki's, she's a background mom extraordinaire. Currently, I'm losing the vegetable war with my actual child and pitching Truvia, the NRA and NickMom on Nickelodeon.
Casey Parks is an Oregonian staff reporter who spends all her vacation days in rural Louisiana, filming people talk about small towns, gender identity and isolation. She began working on "Diary of a Misfit" a decade and a half ago after her grandma suddenly said, "I grew up across the street from a woman who lived as a man."