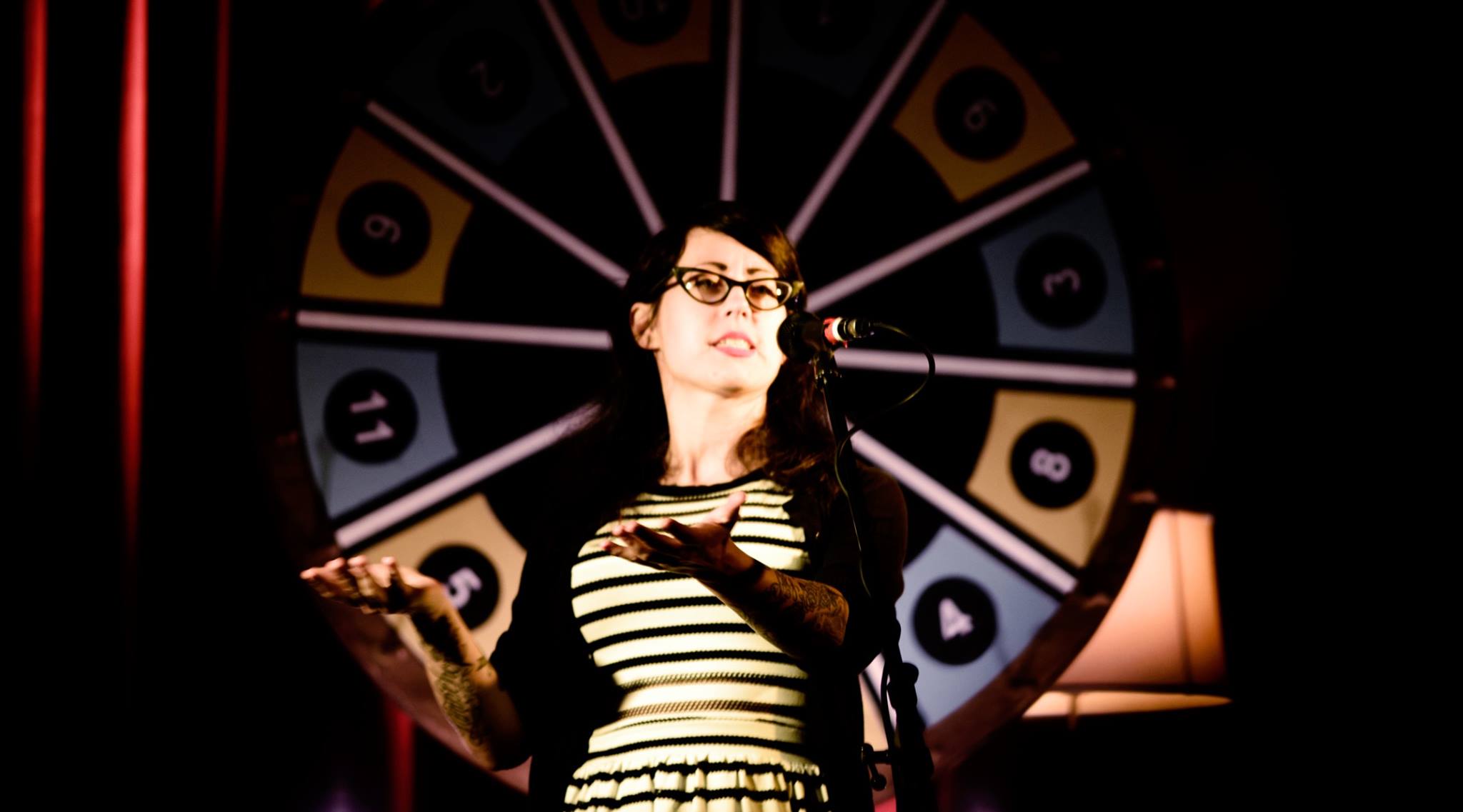 Back Fence PDX: RUSSIAN ROULETTE
Though online sales have ended, we will have 10 regular tickets available at the door, once those are sold, 20 standing room tickets will become available! Standing Room people will enter the theatre at 8:00, but can sign up when doors open.
Storytellers* for this round include our winners from the DEC + FEB shows JESSICA LEE WILLIAMSON (LA) and SHANNON BALCOM (PDX) along with returnees EMMETT MONTGOMERY (SEA), NICOLE GEORGES (PDX) and SARAH MIRK (PDX), and first-timers JOHANNA STEIN (LA), BILL HILLMANN (CHI), JAY FLEWELLING (PDX).

DOORS/DRINKS 7:00PM | SHOW 8:00PM
$15.00 ADVANCE | $18.00 DOOR

Hosted by B. FRAYN MASTERS & MINDY NETTIFEE
Music by BOBBY from Sex Life DJs
More about RUSSIAN ROULETTE…
How it works: each show begins with a full wheel of juicy story prompts. One of the 8 storytellers will be randomly drawn. They spin the wheel to decide the prompt for their story. They can play or pass. If they pass another teller can steal their prompt. Then the risky part…each storyteller has only 5 minutes to come up with a true 5-minute story based on that prompt! It's like we invented a new game called truth AND dare.
At the end of the night, the audience will select a winner who will receive 50 bucks and some other cool prizes, like bragging rights for life. The winner will be invited to come back to the next show! And one lucky audience member will also win some prizes!
*Storytellers subject to change without notice. Stories may contain explicit language and/or subject matter.
---