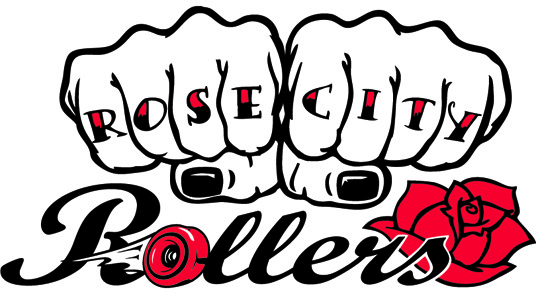 Rose Petals Roller Derby Bout
Rose Petals (Daughters of Doom vs. Voodoo Dolls) Roller Derby Bout.
*Doors open at 12:30pm, Event starts at 1pm.*
SPECIAL TICKET PROMO: Buy 5 tickets, get your 6th ticket for free! To utilize this promo, purchase 6 tickets. Enter code BUY5 while you are checking out to receive your discount. While using this promo, you will only be able to purchase 6 tickets per order. For additional tickets, you will need to make another purchase. This promo will also be valid at the front entrance the day-of the event. All parties must be present for admission at the time of purchase.
Parking will be free for this event! Food and beverage is cash only. League merch sales do accept credit cards. There is an ATM located in the skating rink at Oaks Park. No outside drinks are allowed in except sealed water bottles.

Please note, sitting alongside the track puts you within feet of the action and places you at higher risk of involvement in a skater collision. No one under 18 is permitted to sit on the floor alongside the track. Arrive early enough to make seating arrangements you are comfortable with.

ADA seating is available.

This event may be broadcasted live. By reading this, you agree that your voice, image, or likeness may be included in the broadcast, or non-broadcast media, or as part of promotions and marketing for the Rose City Rollers.

No photography/video recording permitted without prior approval.

Children 6 and under are free for this event. Limit 1 child per adult.
Online ticketing goes offline 6 hours prior to the event. There will always be at least 30 tickets for sale at the door for every event. They go on sale when Doors open. There is a limited number, and sales are first come, first serve. GA pricing at the door is as follows - $8 cash sales, $9 credit card sales.
Interested in group ticketing for a party of 10 or more? Please email ticketing@rosecityrollers.com for options to reserve seating together plus more. All arrangements must be in place at least one week in advance of the event.

What are the benefits of coming as a group?
• You will pay just $7 a person for your tickets – no extra fees!!
• We will reserve seats for you so your whole group will be together.
• Your group will get a pre-game tutorial about Roller Derby – it's a great way to learn about the sport!
• Your group can be recognized by the announcer (optional)