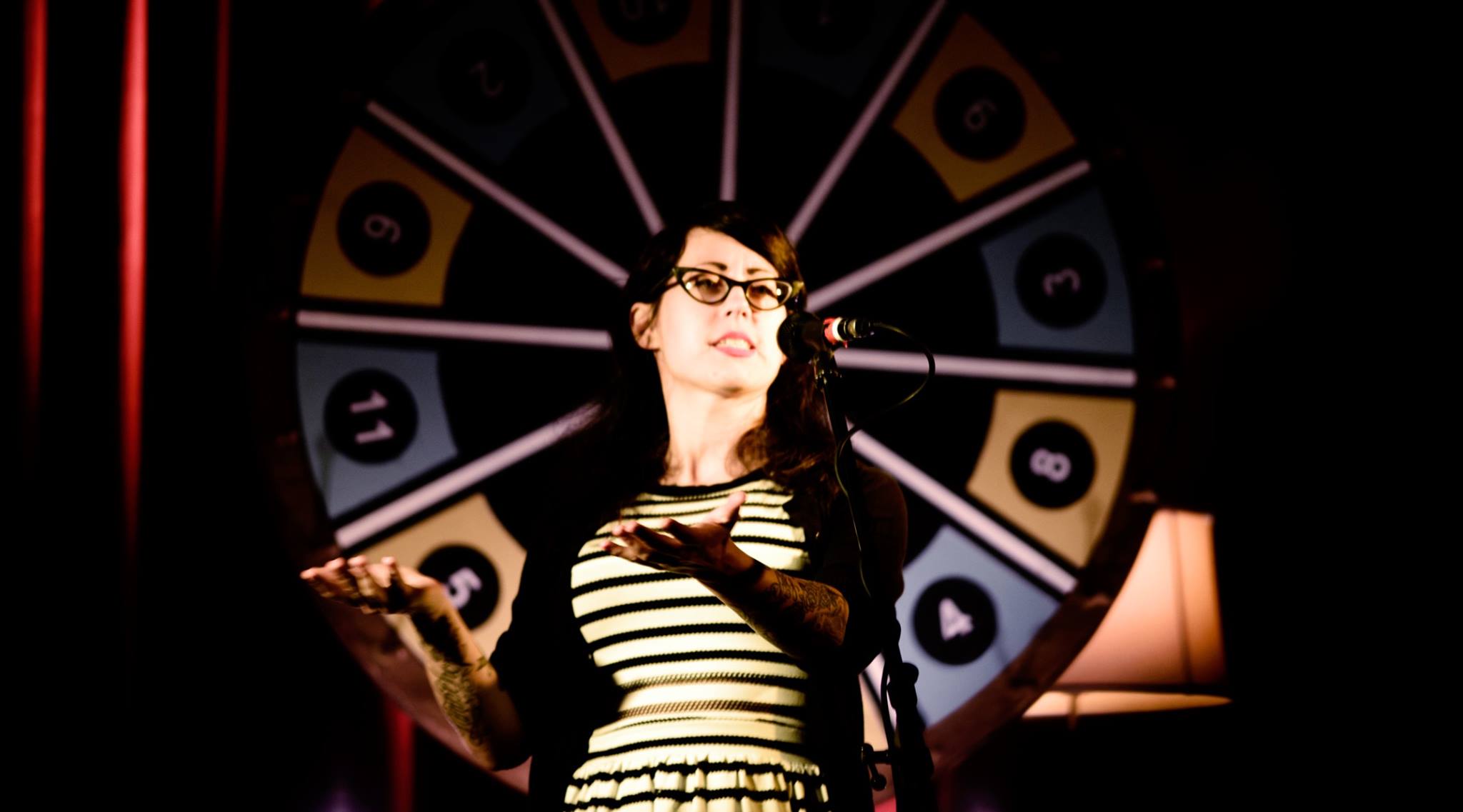 BACK FENCE PDX: RUSSIAN ROULETTE
THE BUNK SANDWICH TRUCK will be on hand to feed your hungry belly from 7 until 8!
Returning crowd favorites include: Founder of Geek Girl Authority and Co-Host of LA's popular 5 Truths and a Lie storytelling series, AUDREY KEARNS (LA), One Half of Sketch Comedy Sensation, The ACES, SHELLEY McLENDON (PDX), and Writer for Live Wire! Radio, JASON ROUSE (PDX). Along with newbies, the Host of The Late Now, LEO DAEDALUS (PDX), Voted Willamette Week Funniest Person of 2013, AMY MILLER (PDX) , Writer + Former Spanish Cave Homesteader, CURT HOPKINS (Eugene), Radio Producer, C. JOSEPH JORDAN (PDX) and Lez Standup Member + Voted Most Opinionated in High School, CAITLIN WEIERHAUSER (PDX)!
Hosted by B. FRAYN MASTERS & MINDY NETTIFEE
Music by DJ FREAKY OUTTY from XRAY
$15 ADVANCE | $18 DOOR
More about RUSSIAN ROULETTE…
How it works: each show begins with a full wheel of juicy story prompts. One of the 8 storytellers will be randomly drawn. They spin the wheel to decide the prompt for their story. They can play or pass. If they pass another teller can steal their prompt. Then the risky part…each storyteller has only 5 minutes to come up with a true 5-minute story based on that prompt! It's like we invented a new game called truth AND dare.
At the end of the night, the audience will select a winner who will receive 50 bucks and some other cool prizes, like bragging rights for life. The winner will be invited to come back to the next show! And one lucky audience member will also win some prizes!